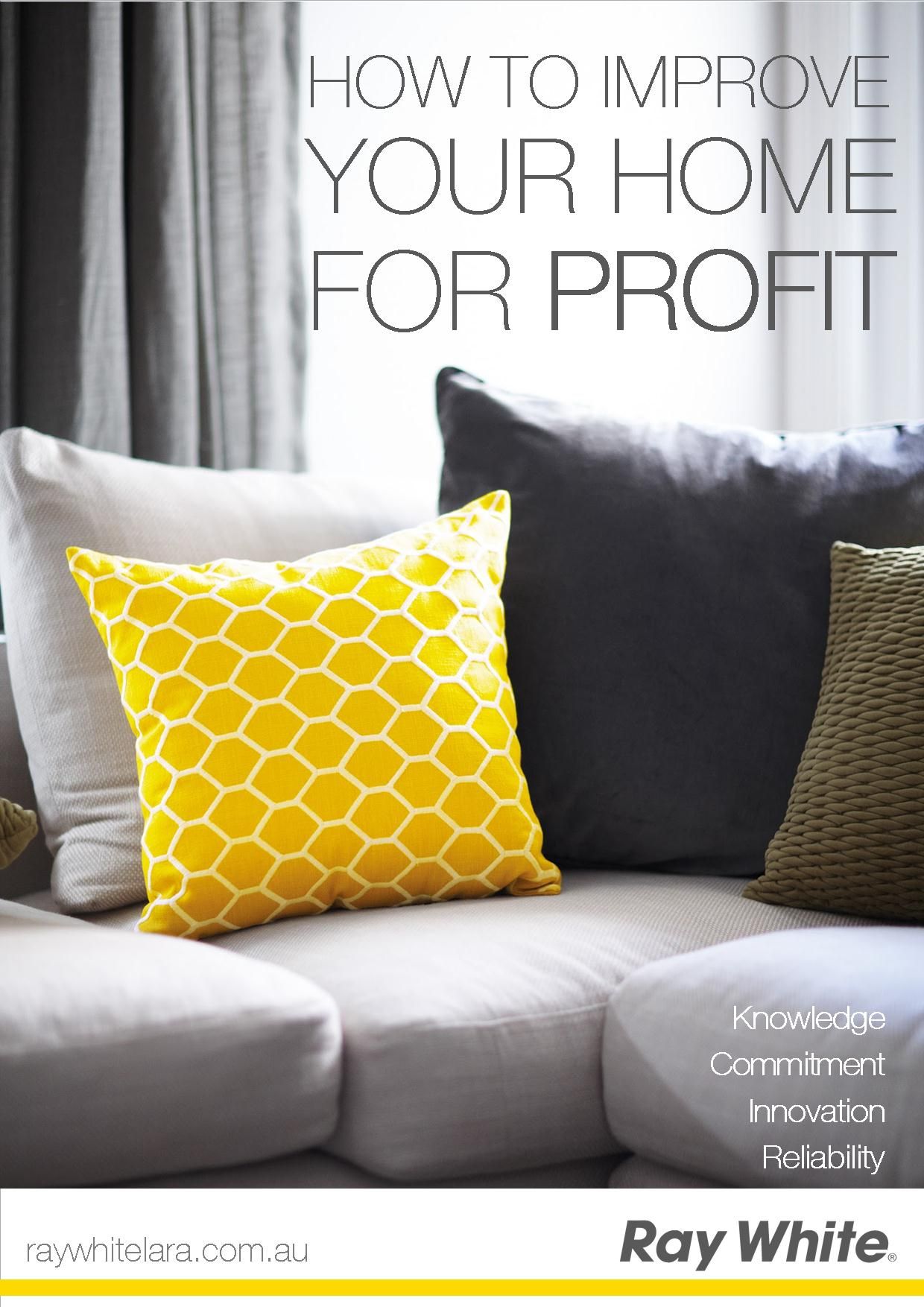 Here is your one stop guide on How To Improve Your Home For Profit.
Inside, find our top tips and checklists, imperative to making sure you get every last dollar out of the most important sale you will ever make, the sale of your most prized possession – your home.
Available by clicking the image or via this link:
Download Booklet – Improve your home for profit
Please feel welcome to share amongst your nearest and dearest!